Adenocalymma Comosum
Common Name :Bignonia comosa, Yellow Trumpet Vine Botanical name : Adenocalymma comosum Family :BignoniaceaeOrder : LamialesOrigin : South AmericaGenus : AdenocalymnaType/ Life Cycle : perennial, annual herbsFlowering Colors : Yellow, Purple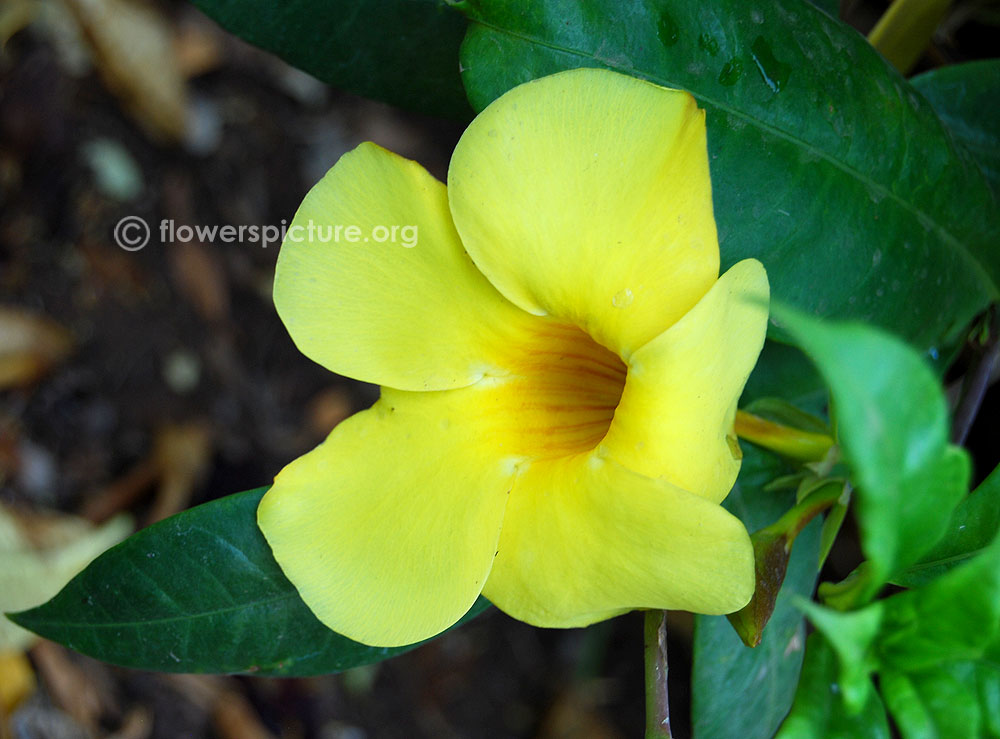 A heavy but slow growing evergreen climber. Each leaf has 2-3 leaflets, the terminal one sometimes modified into a tendril, ovate elliptic, shining green and leathery. Flowers large scented yellow, produced in terminal raceme, corolla funnel or trumpet shaped , 7cm long,5 lobes, almost equally roundish and spreading about 6 cm across.

Gardening
The plant produces large yellow flowers from March to August. It is suitable on arch and wall and grows in sun and in semi shade.

Propagation: Cutting.
Photographs: Guna Selvi Description: Bindu Mohan Camera: Nikon D40x Location : Butterfly park trichy, Srirangam, Melur, India
Flowers & Plants by Categories