Dahlia
Common Name :Dahlia Botanical name : Dahlia pinnata Family : Asteraceae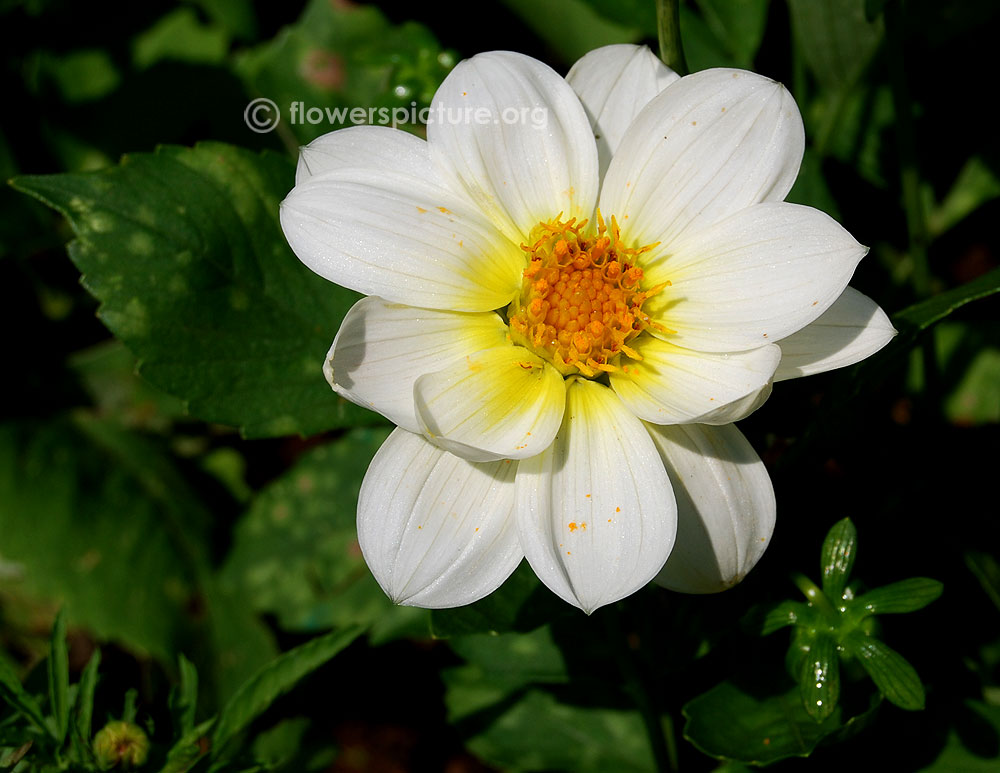 Description - A race of tuberous rooted perennials found in Mexico and Guatemala.
D.pinnata, also known as D. variabilis and D. rosea, has been used in the evolution of the modern varieties. The cactus varieties are derived from D.juarezii. From these and possibly other species, have arisen the present garden form known as cactus, semi-cactus, pompon, decorative, collarette, etc.
The plants vary in height from a foot to six feet.
The flowers vary in size from two inches in diameter in the case of pompon varieties, to fifteen inches in the case of large decorative varieties. They are mostly double in form, although some have single or semi-double flowers.
Dahlias will grow in any rich soil in full sun and with perfect drainage. As they are only half hardy, it is necessary to lift the tubers after the first autumnal frost, and dry and store in frost-proof conditions.
Propagation is by division of the tubers or by cuttings taken from tubers started into growth in February in heat, and rooted under glass. The flowering season is from July to September.
Order - Asterales
Subfamily - Asteroideae
Genus - Dahlia
Origin / Native - Mexico, colombia, central america
Category - Tuberous rooted, bushy herb/forb
Type - Herbaceous perennial
Height - 3.5 to 5 feet tall
Propagation - Seeds, tubers
Flowering Season - Summer & Fall
Flowers - Small to medium, single, showy, white with yellow mixed 12 petals
Foliage - Simple, deciduous, dark green, pinnate-shaped, with strong, sturdy stems
Flowering Season -Summer, Fall
Special Feature - Deer, Soil tolerant
Growth Rate - Fast
Good For - Home garden, cottage garden, beds, cut flower, container, shows, large bouquets, borders, landscape designs, Patio, pots
Light Requirement & Care - Full Sun, part shade, average water, well drained, fertile, moist, humus-rich soil, water daily, low maintenance
Attracts -Bees, butterflies
Tamil -Seemai alli
Hindi -Daliya
Photographs: Guna Selvi Camera: Nikon D40x Location : Ooty Flower Show 2014, Govt. Botanical Garden, Nilgiri Hills, Udhagai, Tamil Nadu, South India, India
Flowers & Plants by Categories